Dissolved air flotation (DAF) clarifier of KWI
This is the sole equipment from Europe, the first time in Viet Nam, retention time and size are 10 times smaller compared to other equipment in the market, highly efficient and chemical saving. With the product line will be presented at number A19 booth - VIETWATER 2017, held from 8 to 10 Nov 2017 in Ho Chi Minh City:
Water and wastewater pump
Origin:
Grundfos - Denmark; Ebara -Italy; Shinmaywa -Japan; Saer - Italy; Tsurumi - Japan, Pentax - Italy; DAB - Italy;
Application:
Pumping clean water, wastewater, turbochargers, cooling systems, equalization systems, washing systems, RO systems and apply in the industry.
Specifications:
Flowrate: 40 l/min - 1200 l/min
Head: 3,2 m - 206 m
Power: 1 Hp - 30 Hp
Voltage: 3 phase - 380 voltage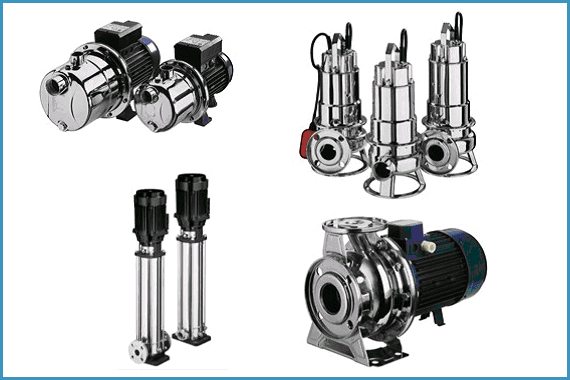 Origin:
Anlet - Japan; Shinmaywa - Japan; Tsurumi - Japan; Taiko - Japan; Hey Wel - Taiwan...
Application:
Supply air to waste water treatment system, hydraulic pools and many other applications in industry.
Specifications:
Flowrate: 0,86 m3/min - 210 m3/min
Head: 9,8 kPa - 60 kPa
Power: 0,7 Kw - 139 Kw
Voltage: 3 phase - 380 voltage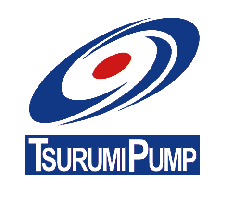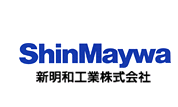 Origin:
OBL - Italy; Blue White - USA; Pulsafeeder - USA; DOSEEURO - Italy...
Application:
Chemical Dosing in water and wastewater treatment system, production& applications and in the industry.
Specifications:
Flowrate: 5 l/hr - 155 l/hr
Head: 6 bar - 12 bar
Power: 200 W
Voltage: 1 phase - 220 voltage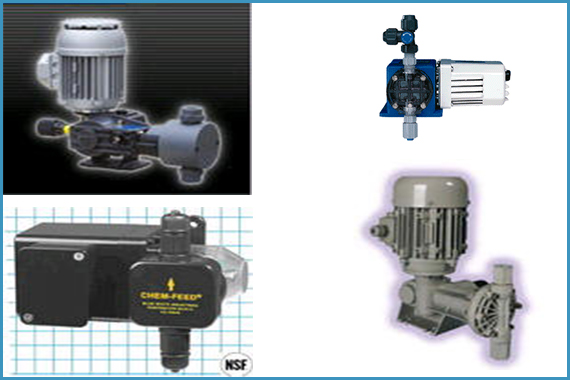 Dissolved air flotation clarifier and filtration for ground water
Flotofilter was developed based on the KWI experiences collected with the Sandfloat BP and the Klaricell installations.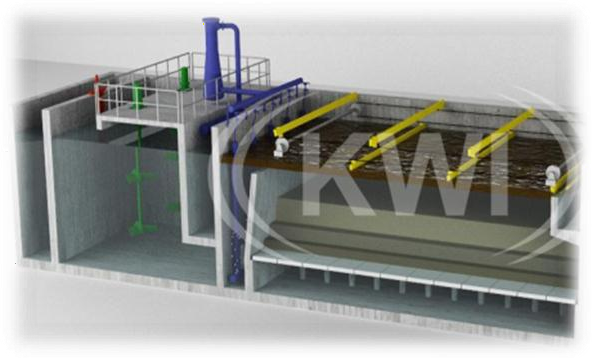 The new flotofilter implements the same combined clarification filtration technology as the previous circular units, but the design is adapted to rectangular concrete tanks and large flow rates.
Thanks to an innovative concept, flotofilter performs a two-stage clarification process in one single tank: DAF clarification (ideal to remove SS) + Single or double granular media filtration (achieves excellent filtered water quality) = A combination of 2 complementary water purification technologies!
Main advantages:
- Integrating 5 processes in one machine: coagulation, flocculation, sedimentation, flotation and filtration.
- Small footprint: compared to gravity settling tank plants (old technology widely used in Asia), KWI systems can be 10 times smaller. Optimizing building space, quantities of pipes, electrical lines makes flotofilter suitable for plants with limited space.
- Saving up to 40% of chemicals use, compared to the traditional technology.
- Saving up to 50% of cost for storaging sludge compared to the traditional technology. Flotofiletr ensures, in fact, higher solids sludge production. Flotofilter, providing clarification in an activated sludge process, will produce a sludge with a solids content in the 2-5% TS range. Compared to the sludge from a gravity clarifier (0.5-1.5% TS), the sludge volume generated by flotofilter will typically be 1/4th to 1/10th of the volume generated by a gravity clarifier.
- Rate of recovery water up to 100%
- Treating water with high suspended solids, turbidity and fluctuation of the input water
- A great solution to remove algae and organic, heavy metals as s, Fe, P , Cr…which is not treated by traditional technology.
- With a smart sensor system, each unit can operate particularly each process as coagulation, floccutation, flotation and filtration or connect them together depending on the composition of input water. This solution can retrench operating costs for investors
- Sludge from treating backwashed water do not require thickening. They can be leaded into the sludge process
Main applications:
Drinking or industrial water production; first step of clarification of large fresh or sea water flows, including coagulation and flocculation processes. Tertiary treatment for hard COD and phosphorus removal. Flotofilter can treat water from surface water sources.
Treating water from well water
Very effective in tertiary treatment for removing COD, heavy metals and phosphorus
The common FLOTOFILTER technology combines units to operate continuously and expand module easily