4S RIVERSIDE APARTMENT PROJECT
No. 17, Hiệp Bình Chánh Ward, Thủ Đức District, HCM City
PROCESSING : WASTEWATER APARTMENT BUILDING
With a total land area of 8.000m2 and construction area of 2.000m2. 4S Apartment has about 16 floors, 1 floor underground and 2 floors for office and commercial.
Capacity of the wastewater treatment system: 260 m3/day.
Applied technology: Projects using biotechnology FBR characteristic of GREE.
Emission standard: QCVN 14:2008 – BTNMT.
PARTNER:
THANH TRUONG LOC CONSTRUCTION COMPANY LIMITED
387 Võ Văn Tần Street, Ward 5, District 5, HCM City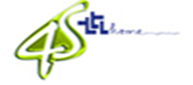 PROJECT PROGRESS
100%