Xuyên Mộc, Bà Rịa Vũng Tàu province
PROCESSING : WATER LEVEL
Stock Corporation Kim Handicrafts is a leading manufacturer of all kinds of handmade wooden boats and crafts products.
Design and construction of water treatment systems from contaminated water calcium capacity: 100 m3/day.
Applied technology: metal reduction physical and chemical, multilevel filter, UV disinfection, UV.
Standard output: TCVN 6096 – 2004 .
PARTNER:
OLD MODERN HANDICRAFTS JSC
35-37 Lê Văn Sỹ street, Ward 13, Phú Nhuận District, HCM City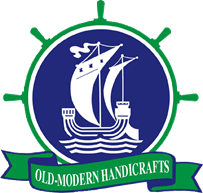 PROJECT PROGRESS
100%