WOOD GRAIN FACTORY PROJECT
Bui Van Binh Street, Phu Loi Ward, Thu Dau Mot Town, Binh Duong city
PROCESSING : VENTILATION & HANDLING EMISSIONS
The factory is one of the largest manufacturers specializing in supplky of wood in Vietnam and Southeast Asia with a capacity of about 3.000m3 per month.
GREE is doing design, construction and installation of gas processing plant dust PU & UV.
Capacity of the wastewater treatment system and gas: 18.000m3/h.
Applied technology: Absorption, extraction, convention and oxidation.
Emmision standard: QCVN 19:2009 – BTNMT.
PARTNER:
DEVELOPMENT CO., LTD
Bui Van Binh Street, Phu Loi Ward, Thu Dau Mot Town, Binh Duong city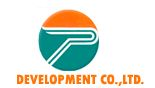 PROJECT PROGRESS
100%